Wild Wings Children's Holiday Program – SCC
I'm super excited to be facilitating several children's workshops this Winter as part of the Wild Wings Children's Holiday Program for the Centres of Conservation, Learning and Partnerships, Sunshine Coast Council.
Wild Wings is a special winter workshop series for children offering a range of arts-based activities to set young imaginations soaring at two of the Sunshine Coasts remarkable reserves: Maroochy Regional Bushland Botanic Gardens in Tanawha, and Maroochy Wetland Sanctuary in Bli-Bli. Creative Workshops will explore native birds, butterflies, moths and dragonflies through paint, clay and costume. Local artists work closely with participants as they learn about environmental subjects through making.
Workshop details below – bookings are open and places are filling fast!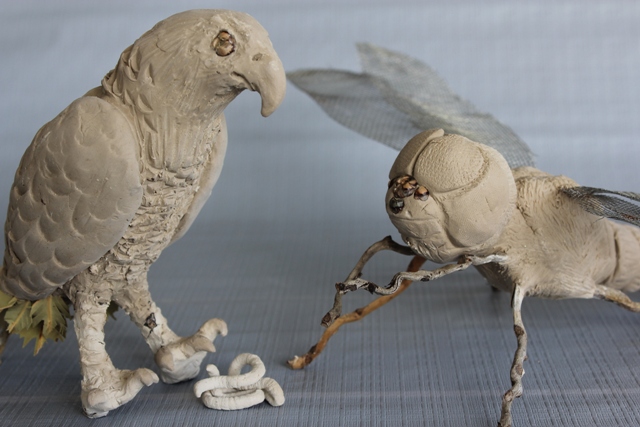 Tuesday 2 July
WINGED WONDERS in clay at Maroochy Regional Bushland Botanic Gardens, Tanawha. Discover the fascinating transparent winged butterflies, in particular, the Clearwing Swallowtail and the Glass winged butterfly. Explore various clay making techniques and create your own winged wonder with air-drying clay to take home.
Workshop #1 (age 5 – 9yrs) 10.30am to 12noon (join waiting list)
Workshop #2 (age 9 – 15yrs) 1pm to 2.30pm
Tuesday 9 July
WINGED WARRIORS in clay at Maroochy Wetland Sanctuary, Bli Bli. Immerse yourself in a voyage of discovery into the wild wings of prey.
Workshop #1 (age 5 – 9yrs) 10.30am to 12noon (sold out)
Workshop #2 (age 9 – 15yrs) 1pm to 2.30pm