Tightrope – Pine Rivers Art Gallery
My work Mangrove has been selected to exhibit in a group show entitled, Tightrope to be held at the
Pine Rivers Art Gallery.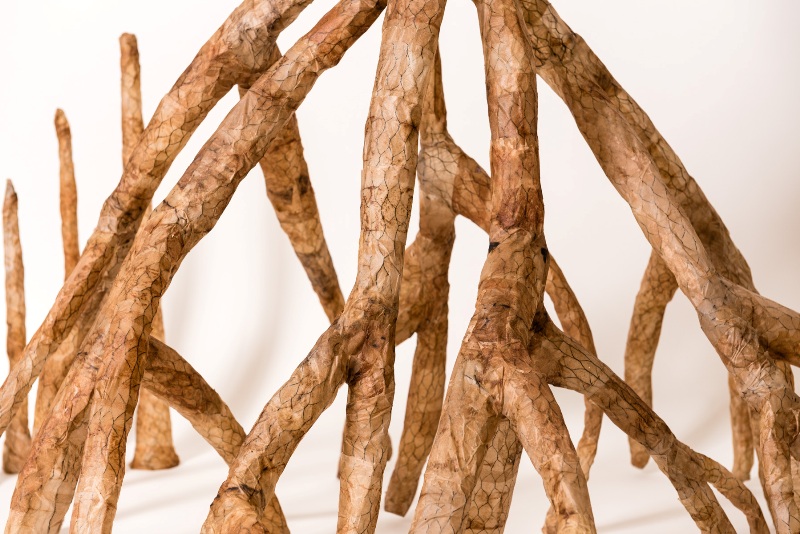 Mangrove (detail), 2017, used tea bags and wire, H1200mm x W1500mm x D1500mm
Exhibition Dates Saturday 5 May 2018 to Saturday 4 August 2018
Official Opening RSVP Saturday 5 May, 10.30am for 11:00am
Pine Rivers Art Gallery Unit 7/199 Gympie Road, Strathpine
Opening Hours Monday to Saturday: 10.00am – 4.00pm
Free Admission
Artists were invited to respond the following text: "Like walking on a tightrope, the environmental story can swing from great winds to enormous challenges, trying to balance the selfish with the sustainable. With oceans warming, icecaps melting, carbon rising, genetically modified crops, deforestation and increasing population is there any good news for the environment? There is: we have solar power, wind farms, recycling, biodegradable plastics and species brought back from extinction. What do artists do with all of this information? … often they make something beautiful." Click here for more information.