SC Aust Day Awards ceremony
Attending the Sunshine Coast Australia Day Awards Ceremony and hearing the amazing stories told by these awe-inspiring peeps made me feel very privileged to have created this year's awards trophy. I am very humbled by the lovely feedback I've received from the recipients in appreciation of receiving their trophy – also a big shout of thanks goes to the Sunshine Coast Regional Council for providing local artists with opportunities such as these.
Awards ceremony and recipients with their trophies …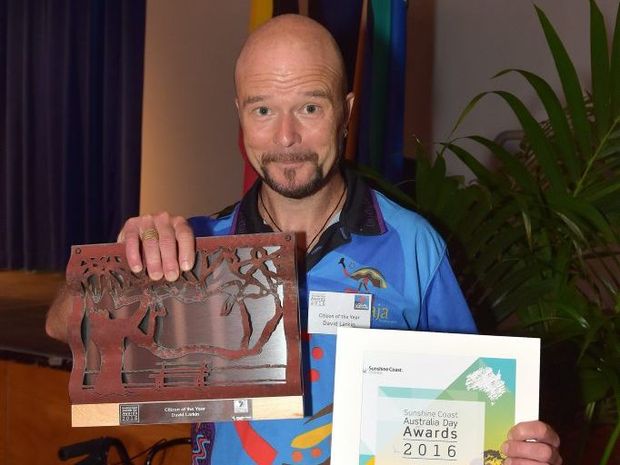 Above; Citizen of the Year, David Larkin (Photo credit, Warren Lynam, Sunshine Coast Daily), and fellow recipients below (photo credit, unknown)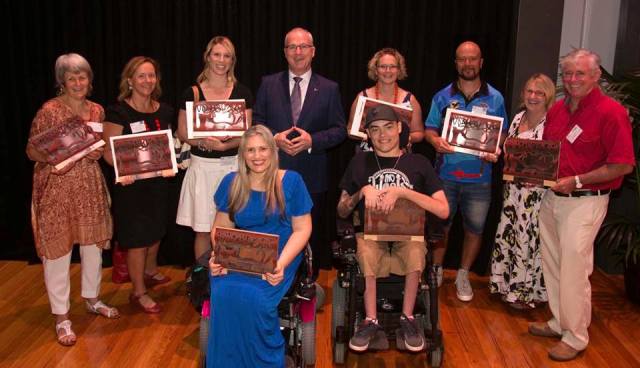 Further links to the Awards can be viewed via Sunshine Coast Daily's website – Awards ceremony video; Citizen of the Year, Senior Citizen, Sports Person of the Year, Young Citizens, additional Recipients (including, Creative, Community – Group or Organisation, and Environment).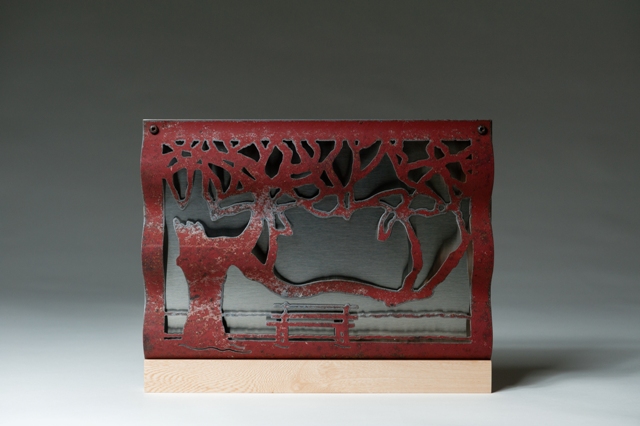 Actual Awards Trophy – stainless steel, recycled corrugated iron and wood (Jacaranda).
Trophy concept